Simple and seamless
Get the best rates, widest coverage and higher profit margins with Pickrr's AI-powered order processing software
Ship anything, anywhere
Ship anywhere in India across 26,000+ Indian pincodes and 200+ countries worldwide
Multi-location Pickup
Ship unlimited orders from multiple warehouses by road, sea or air depending on your preference
Advanced Analytics
Monitor the shipping performance of all your orders through comprehensive daily and weekly reports
Flexible shipping options
Select from a variety of specially designed weight slabs between 500 gms to 10 Kgs to suit your shipping needs
"We highly recommend Pickrr because of the commendable services, faster on-time Payments and advanced dashboard which ensures smooth operations."
Shivam Soni
Founder and CEO, Beyoung
Shivam Soni
Founder and CEO, Beyoung
Less hassle, more shipments
Pickrr helps businesses focus on growth by making order fulfillment optimized and streamlined
Manage undelivered orders with ease
Decrease Return to Origin (RTO) for unsuccessful orders and process non-delivery reports (NDR) quickly
Unlimited orders, one platform
Pickrr acts as the singular touchpoint between you and 20+ carriers so you can manage your orders faster and with more efficiency
Automated carrier selection
Process high-volume deliveries faster than ever with Calcula, our AI-powered engine that selects an ideal carrier for your needs
Real-time tracking
Get real-time email and SMS alerts to track your shipments. Receive daily NDR updates to handle delivery exceptions and evaluate delivery performance through MIS and daily pick-up reports
Exhaustive performance reports
Monitor shipments, billing cycles, remittances, and evaluate your business growth on the Pickrr dashboard
Start shipping with no monthly fees
Sign Up
" We have been working with Pickrr for over 8 months and they have made logistics seamless for us. Their ML-powered dashboards and data-driven analytics have helped us scale. With real-time insights, we have been able to track shipments better, especially reducing RTOs"
Ahana Gautam
CEO & Co-Founder - Open Secret
Ahana Gautam
CEO & Co-Founder - Open Secret
Built for Efficiency
Pickrr helps your high-growth e-commerce business keep its sales up through rapid and efficiency order fulfillment
Lowest rates from 20+ Carriers
We negotiated the best rates for your high-growth business so you can scale more and pay less
Weight reconcilation
Pickrr uses AI and machine learning to assign weights to SKUs. This means that whenever you place an order with us, we know the exact weight of all your products at source and charge you based off it
Early COD
Achieve rapid business growth through improved cash-flows with our customizable and automated billing cycles. Bulk-transfer remittances to your account within 2 days of order delivery
" Pickrr has become our logistics arm due to the seemless technology and data driven analytics and a super fast responsible team. Will definitely recommend Pickrr, as they are a very efficient and reliable logistics partner."
Prasanthy Gurugubelli
Founder, Daughter Earth
Prasanthy Gurugubelli
Founder, Daughter Earth
50+ Integrations
Pickrr is easily integrable with platforms such as Shopify, Magento, Unicommerce and Woocommerce for seamless and effective order management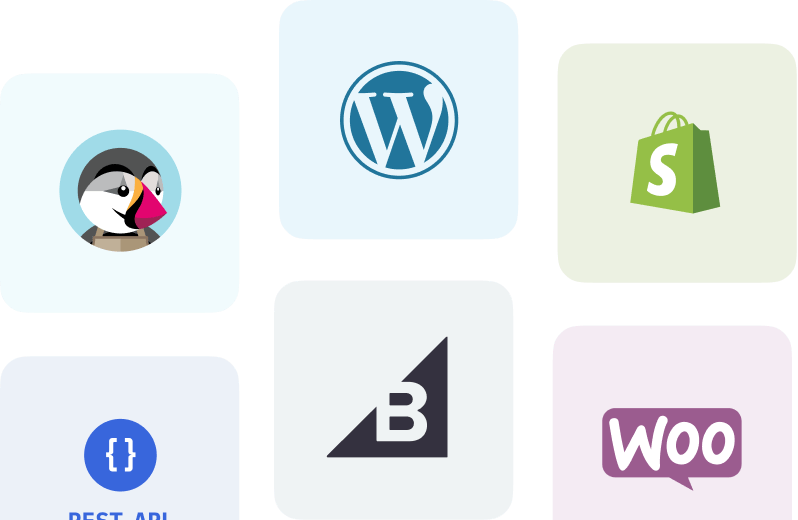 20+ Delivery Partners
Pickrr works with leading courier companies to ensure our clients the lowest possible charges on shipping
Get support from real people
Our customer care team at Pickrr strives to ensure the best possible experience for our clients, and is at your disposal to solve any queries or grievances
Weekly Performance Review